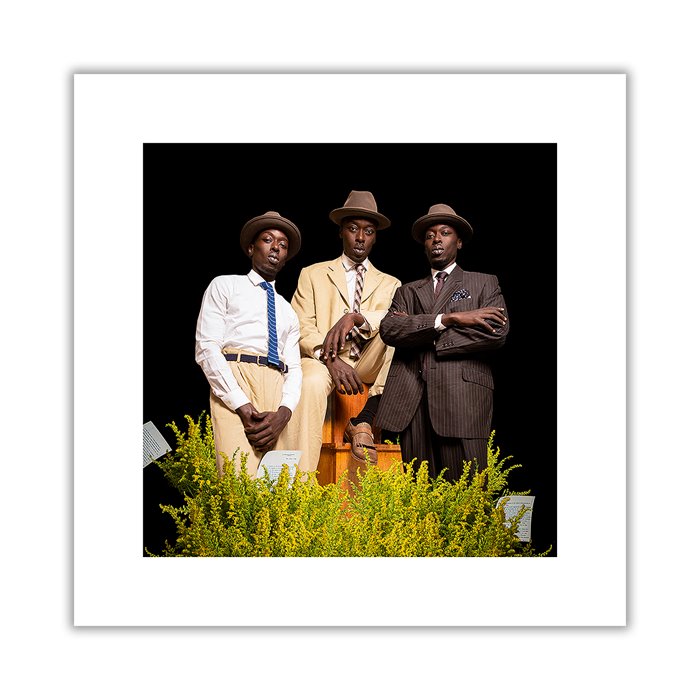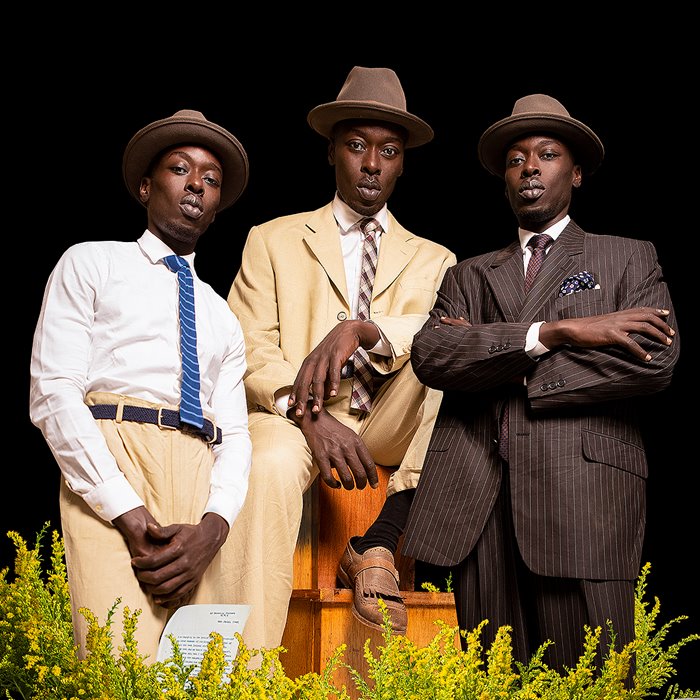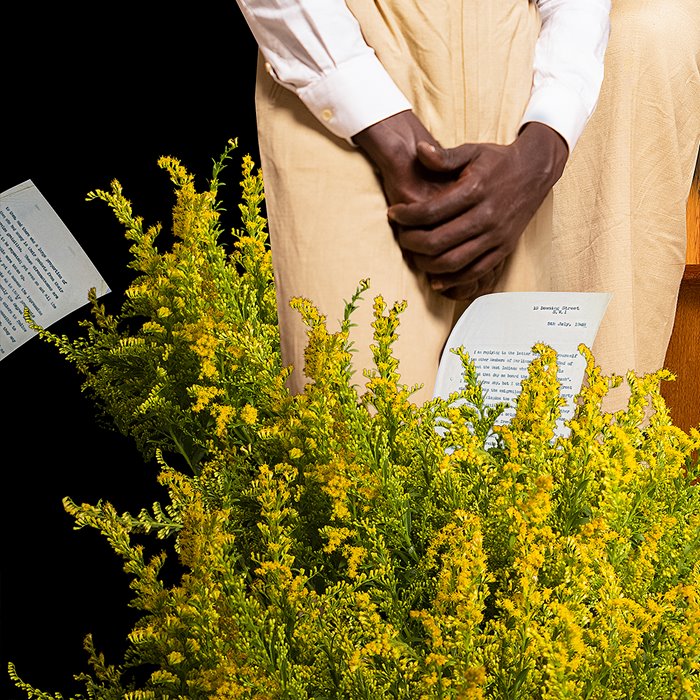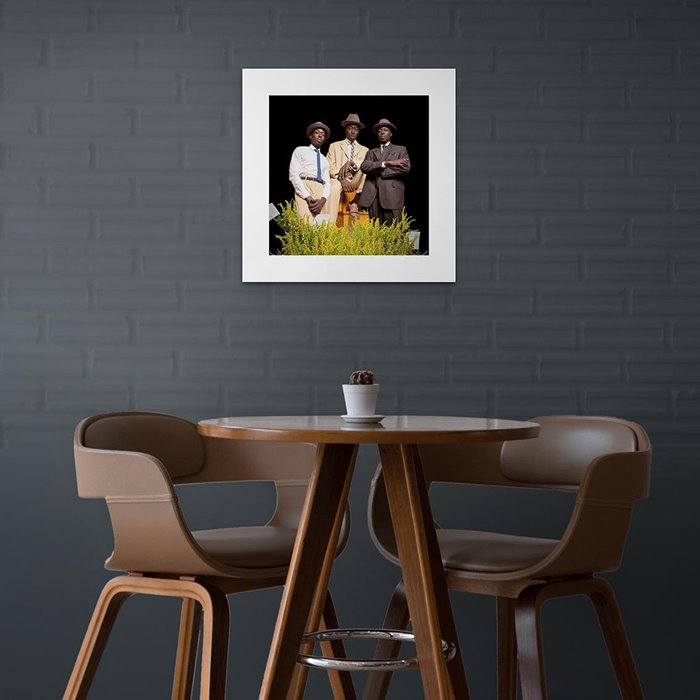 Edition of 25
Product Description
In 2018, Autograph commissioned Omar Victor Diop to produce a new self-portrait responding to a key moment in black British history, a celebration of the 70th anniversary of the arrival of the HMT Empire Windrush.
Through his research he found photographs depicting men from the Caribbean dressed in stylish suits and hats posing for the camera. Diop wanted to capture the essence of this moment of change, hope and anticipation, as a resistance to the harsh realities these men faced: reimagining this moment in history differently and to celebrate the African lineages in the diaspora.
Product Specification
Edition of 25 + 1AP
Paper size: 60 x 60cm
Image size: 45 x 45cm
Archival giclée print
Unframed
Signed and numbered on archival label by the artist
With certificate of authenticity issued by Autograph
Commissioned by Autograph
Delivery
This print will be shipped rolled. Limited Edition prints are sent via courier, and are dispatched within 14 working days of purchase to allow for packing and condition checks. You will be emailed details and tracking information for shipment.

Items for collection from our gallery in London will be available for pickup within 14 working days. You will be emailed when your order is ready.

International delivery
The price of this product includes VAT. If the delivery address is not within the United Kingdom, VAT will be removed at checkout.
your delivery address is not within the United Kingdom, you may be subject to import duties, taxes and delivery service charges, which are levied once a shipment reaches your country. Any such additional charges for customs clearance must be borne by you. You should note that customs policies vary widely from country to country; you should contact your local customs office for further information. Please be aware that cross-border shipments are subject to opening and inspection by customs authorities. Due to the Covid-19 pandemic, your order may take longer than usual to arrive.
What your Purchase Supports
Terms & Conditions
Please note that this sale is for the physical limited edition print only. Copyright is retained by the artist, and this sale does not include reproduction or digital rights for the work.
If resold in the future, the artist may be entitled to the Artist's Resale Right, for more information visit DACS.
Limited Edition prints are released in tiers, and prices will increase as an edition starts to sell out. Prices are subject to change and availability.