OUR collection RESEARCH + PROGRAMMES
Since 2007, with assistance from Heritage Lottery Fund Autograph has both created climate controlled storage for its collection and carried out major research to develop its collection. Strategic collection research has enabled Autograph to do the following:

• Increase holdings and fill important collection gaps.

• Make more of the collection publicly available through touring exhibitions, site-specific installations, workshops, community projects, publishing, loans, and image licensing.

• Deepen knowledge about photographs in the collection and encourage others to develop their collections 
The Missing Chapter:
Black CHRONICLES
The Missing Chapter (2014-18) was the title of a Heritage Lottery funded research project to unearth the earliest examples of photographs portraying people of African, Caribbean and South Asian descent taken during the Victorian era in Britain.
Read More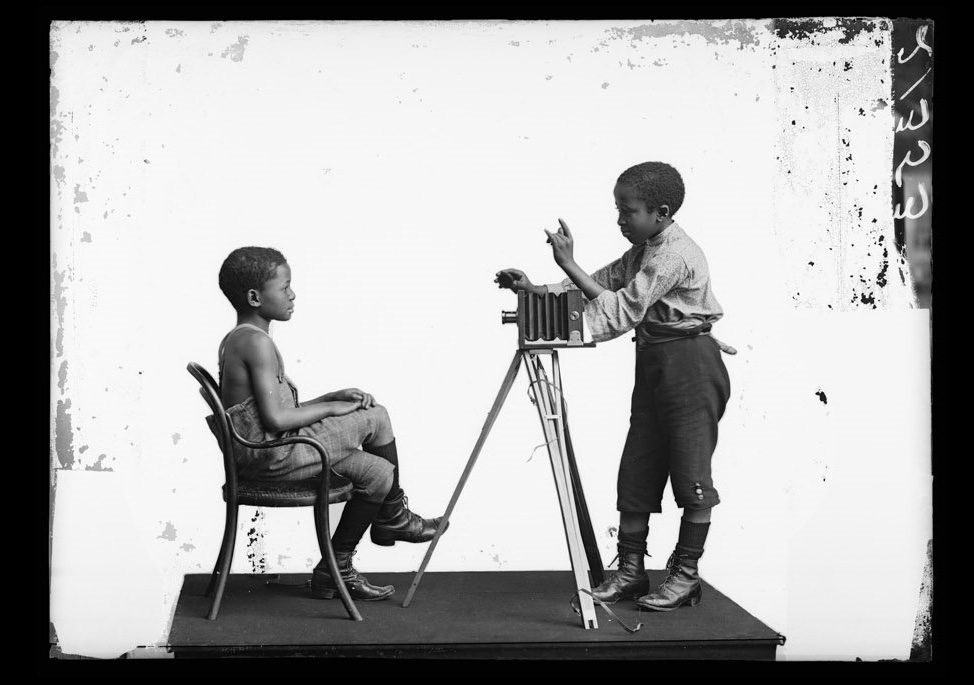 © Hulton Archive/Getty Images
The research aimed to address the absence of publicly accessible 19th century photographs that show evidence of black presences in national archives.

Through exploring selected UK archives, both public and private, Autograph identified over 300 images which were digitised, researched, and disseminated. Where possible, a selection were acquired for Autograph's archive. These images featured in a major exhibition Black Chronicles II (London, 2014; and internationally touring in different iterations).

They are also available in our Exhibition In a Box pop-up kit, and as new learning resources for schools and colleges including an interactive Web App. The images have also been shared through a community outreach programme, and public image projections. A monograph 'Black Chronicles' will be published in autumn 2018. Partners included The Hulton Archive, a division of Getty Images; National Portrait Gallery; Royal Collection Trust; and other private and public collections.
IN A DIFFERENT LIGHT:
A NEW COLLECTION
In A Different Light was a two-year acquisition programme supported by Heritage Lottery Fund.

The goal was to fill critical gaps in the archive by acquiring three types of work:
Read More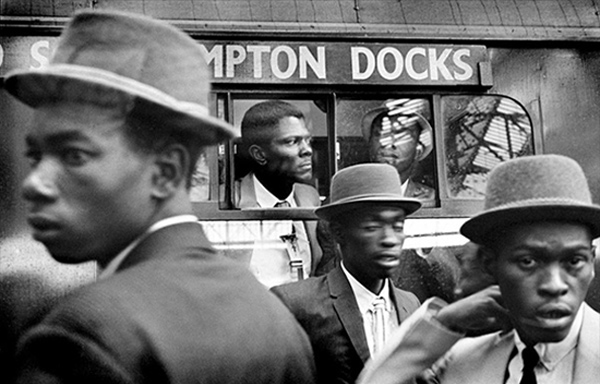 © Howard Grey
• Representative works made by established chroniclers of the Windrush generation active in London 1960s-1970s, and other relevant photographs from the period made by practitioners from different cultural backgrounds.

• Early 19th century photographs depicting sitters of African, Caribbean and South Asian heritage in British portrait studios during the Victorian era.

• Mid-century film works in digital format, to found collections of moving image works along with photography.

Autograph acquired more than 175 works for the collection. These include: vintage and modern photographs by Raphael Albert, James Barnor, Armet Francis, Howard Grey, Neil Kenlock, Dennis Morris, Clay Perry, Charlie Phillips Film by Clovis Salmon; as well as later photographs by Vron Ware, and Eileen Perrier; carte-de-visite and cabinet cards by 19th century studio photographers and studios; a portfolio of modern silver gelatin prints made from original glass plate negatives produced by London Stereoscopic Company (courtesy Hulton Archive, Getty Images).

Interviews with artists whose work was acquired, and professionals who share knowledge and information about acquisition processes, collecting photography, editing works, copyright matters and printing techniques are also available.