HIGHER EDUCATION GROUP visits to autograph's gallery
Visit our latest exhibitions with a self-led tour. Autograph welcomes students of all levels (BA, MA, PhD) and from a wide range of courses including but not limited to photography, film, fine art, fashion, visual cultures and the social sciences. 

Our new exhibition Mónica de Miranda: The Island  is on view from 24 June - 22 Oct. The exhibition will feature two new Autograph artist commissions seen for the first time: a 35-minute film work The Island, and an associated photographic series part of Autograph's 2021 project Amplify – Stranger in the Village: Afro European Matters, supported by the Art Fund. You will also be able to view our outdoor display Thompson Hall: Inequality, Marginalisation and Social Change.

We are not currently able to give exhibition tours led by Autograph staff, however we welcome self-directed group visits. 

If your HE group is more than 10 people, fill in our short form to request to book a group visit. Fewer than 10 people? You can book free tickets yourself on Art Tickets.

We're here to help! Email info@autograph-abp.co.uk if you have any questions.

YOUR VISIT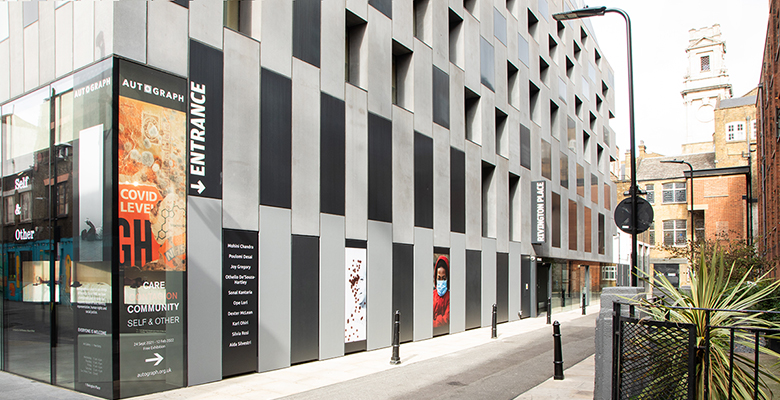 Everyone is welcome at Autograph. We care about our visitors, staff, artists and community, and are keeping measures in place to help ensure a safe visit for everyone. Have a look at our Visit Us page, it has full information about Covid-19 safety and accessibility at Autograph.

request to book a group visit
Ready to book your group visit to Autograph's gallery? Click here to access our booking form, where you can request a time and date for your visit, and a member of Autograph's team will get back to you shortly.