About
For 30 years Autograph has engaged with diverse groups and communities to explore issues of identity, representation, social justice and human rights through photography and film. At our gallery and in the community, we create welcoming spaces for people to share experiences, make artwork and become inspired by contemporary photographers and our unique archive.

We offer a range of tailored activities including tours, workshops and long-term engagement projects, suitable for schools, higher education and community groups.

Join Autograph's Teachers and Educators newsletter to be the first to find out about new workshops and CPD events


exhibitions at Autograph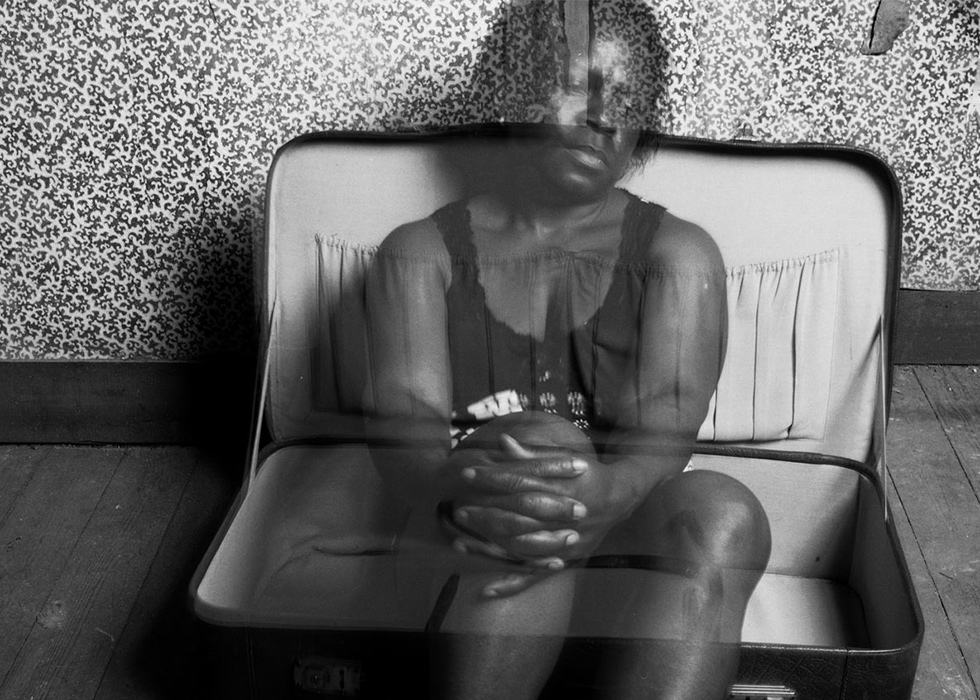 Hélène Amouzou:
Voyages
Free, 22 Sep 2023 – 20 Jan 2024
A new exhibition contemplating the complex emotions of displacement and exile

Read and see more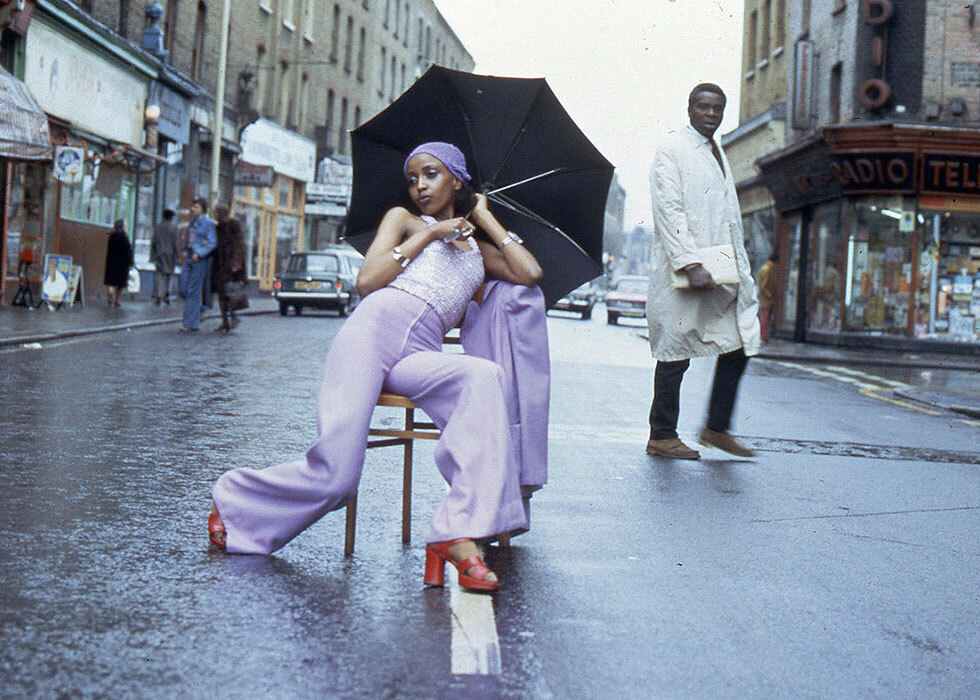 Armet Francis:
Beyond The Black Triangle


Free, 22 Sep 2023 – 20 Jan 2024
Images of life-affirming moments that celebrate the resilience and survival of African diasporic cultures

Read and see more

exhibition tours for schools
Autograph welcomes groups of all ages to our gallery. Bring your class to Autograph for a free guided tour of our exhibitions Armet Francis: Beyond the Black Triangle or Hélène Amouzou: Voyages.

You will be greeted by gallery staff, who will provide an introduction to Autograph and a 20 minute guided tour of the exhibition. You can also request to use our dedicated Education Studio as part of your visit, for self-led discussion or activities.

Find out more about exhibition tours

group visits

schools' workshops at autograph
Preserving the Archive
Suitable for KS4 and KS5, bring your class to Autograph for a hands-on workshop exploring photography, archives and collective history.
Read more

Call for photographs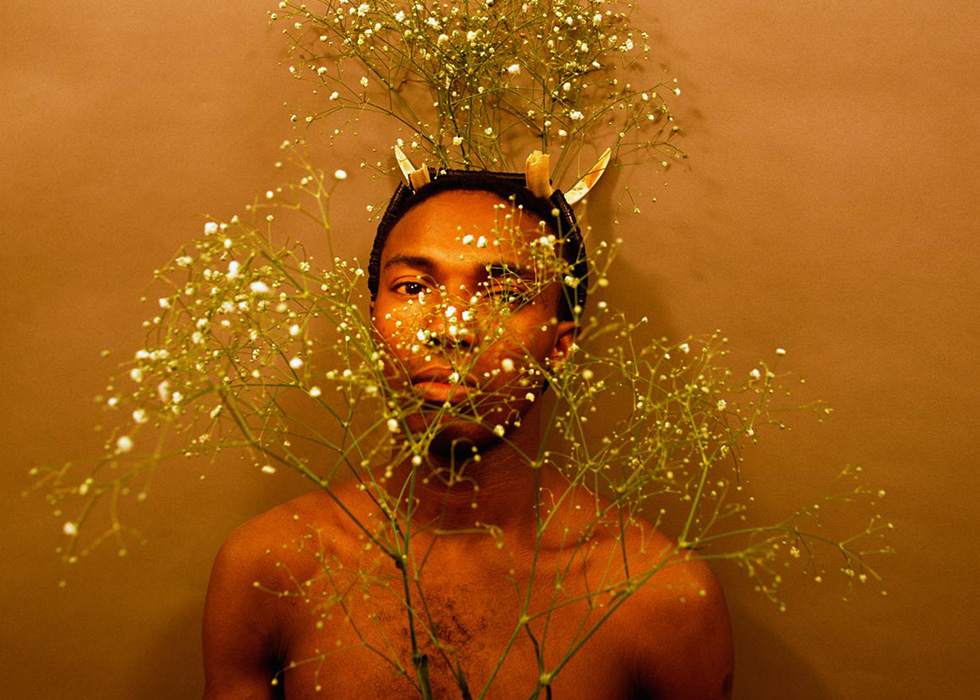 Becoming Visible
Submit your photographs and our panel of judges will select their favourites for an online gallery on Autograph's website. The theme of this call for photographs takes inspiration from Autograph's long-standing history of supporting artists who use photography to explore issues of identity and representation.

You don't need to own a fancy camera or be a professional artist to take part, everyone is welcome to join in.
Read more

free learning resources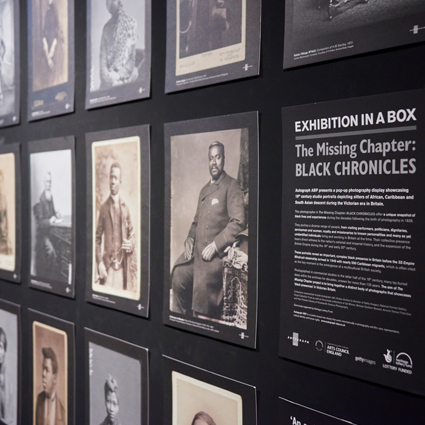 The Missing Chapter: Black Chronicles
Exhibition in a box
The Exhibition In A Box provides a photography pop-up exhibition display and versatile learning tool-kit, intended for use across a diverse range of spaces, including community centres, schools, colleges, public libraries and other resources such as local archives.

Designed to facilitate engagement programmes which promote cultural diversity through photography, the Exhibition In A Box comprises thirty remarkable A3 image panels produced from rare 19th century photographs portraying people of African, Caribbean and South Asian descent during the Victorian era in Britain. It comes complete with a set of promotional postcards, information leaflets featuring presentation instructions and adhesive pads, making it ready for installation and fully reusable.

Part of The Missing Chapter: Black Chronicles programme, supported by Heritage Lottery Fund. Developed in association with and the generous support of the Hulton Archive, a division of Getty Images.

Contents of box:
Thirty A3 image panels
Two A3 text panels
Thirty promotional postcards
Two hundred adhesive foam pads
Two copies of an illustrated leaflet

Contact info@autograph-abp.co.uk to request a free box.
Read More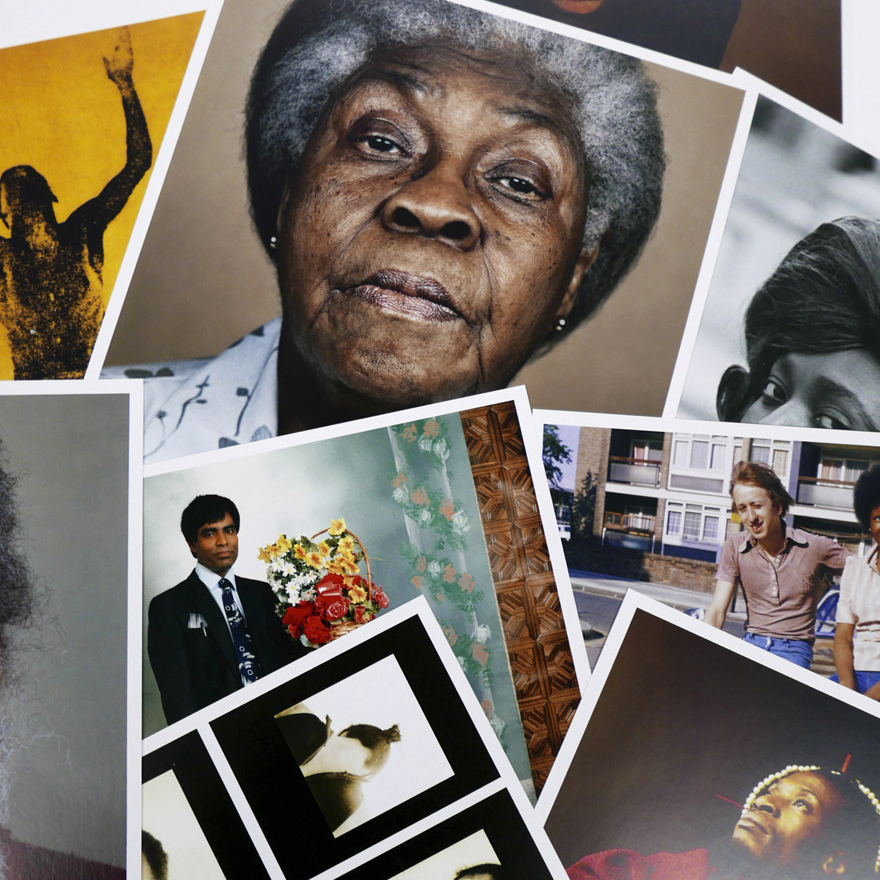 Archive learning resource
A set of 40 photographic teaching cards featuring unique portraits of Britain's diverse communities since 1945, with posters, worksheets, teachers' guides and a timeline.

Suitable for key stages 2-5.

Contact info@autograph-abp.co.uk to request a free resource.